Welcome
Collecting, Restoring and Showing
John Deere Antique Tractors.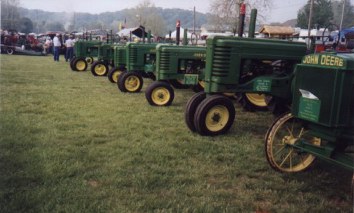 Our family spends alot of
wonderful times together.
This is what we do in our spare time.
Upon occassion,
with the exception to every rule....
We have been known to,
take in
"Stray Misfits."
The Wagaman family,
for many generations have been farmers.
Today in the 21st Century, many of us...
are involved for sure delight.
Passing on our love of American Tradition.
Come on in and see our
JOHN DEERES'
&
WAGAMAN FAMILY


WE HONOR AND REMEMBER
ALL OF OUR LOVED ONES...
&
ALL WHOM HAVE ...
&
THOSE WHO ARE SERVING
OUR WONDERFUL COUNTRY TO
PRESERVE OUR FREEDOM.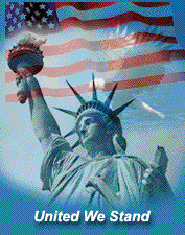 CORY BLUE WE ARE ALWAYS THINKING OF YOU,
KEEPING YOU IN OUR PRAYERS.
AND ALL OF THOSE WHOM ARE SERVING OUR COUNTRY.
WE LOVE YOU AND COME HOME SAFE .





There were 1922 Visitors during 2001
Since January 2, 2002
have visited us.