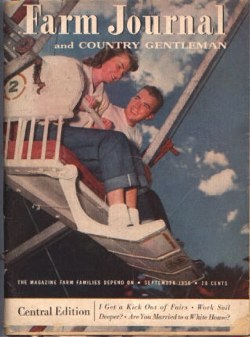 Check out the price...
Pretty good for 1956
August of 2000 littlemswings discovered a John Deere Toy Tractor up in the very tippie-top of the shelves out in my wood-working shop in Florida.
This was a toy Alex (23, now) played with.
A friend of mine gave
me a beautiful little John Deere B charm.
Her mother had received this, during her employment with John Deere in Ohio.
I will treasure this for years.
Through my other adventures
I have stumbled across some
other little goodies...
Still adding...
Finding all kinds of amazing JD' Goodies
Jez' A Here There Everywhere a Deere
OLD MAN' WAGAMAN HAD DEERE!!!
or shall we say ???
THEM OLE' WAGAMANS' HAD A DEERE!!!