I hope you have had a great visit...
Please come back and see us.
If you would like to see more family Photos , you may email me. I will send you the link.
For a closer look back into time...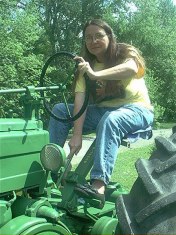 E - MAIL US

HEY WANTED TO LET YA'LL KNOW.
I HAD TO REMOVE OUR ONE PAGE WITH MUSIC.
DUE TO THE FCC REGULATIONS & STANDARDS
I HAVE RESPECTFULLY CHOSEN TO REMOVE THE MUSIC OFF OF THE WEBSITE.
I BELIEVE I HAD GOTTEN IT FROM A SHAREWARE SITE...
AND WAS NOT GAINFULLYU EARNING ANY $$$$ FROM THE LOCAION OF IT....
MOST LIKELY, I WAS ALRIGHT....
BUT, JUST THE SAME...
I WOULD RATHER BE SAFE AND DO THE RIGHT THING.
THANKS YA'LL FOR COMING TO VISIT OUR WEBSITE...